Tommy is a rock opera double-album released by The Who in 1969. It is the fourth studio album by The Who.
The rock opera tells the story about the young Tommy Walker and his relationship with his family and the world. After a traumatic event, he becomes "deaf, dumb and blind".
The album Tommy generally received positive reviews upon its release in 1969, and it is considered a breakthrough work for The Who.
The original album has sold over 20 million copies and is included in the Grammy Hall of Fame. It has been reissued several times on CD, including a delux Super Audio CD release in 2003 and a super deluxe box set in 2013.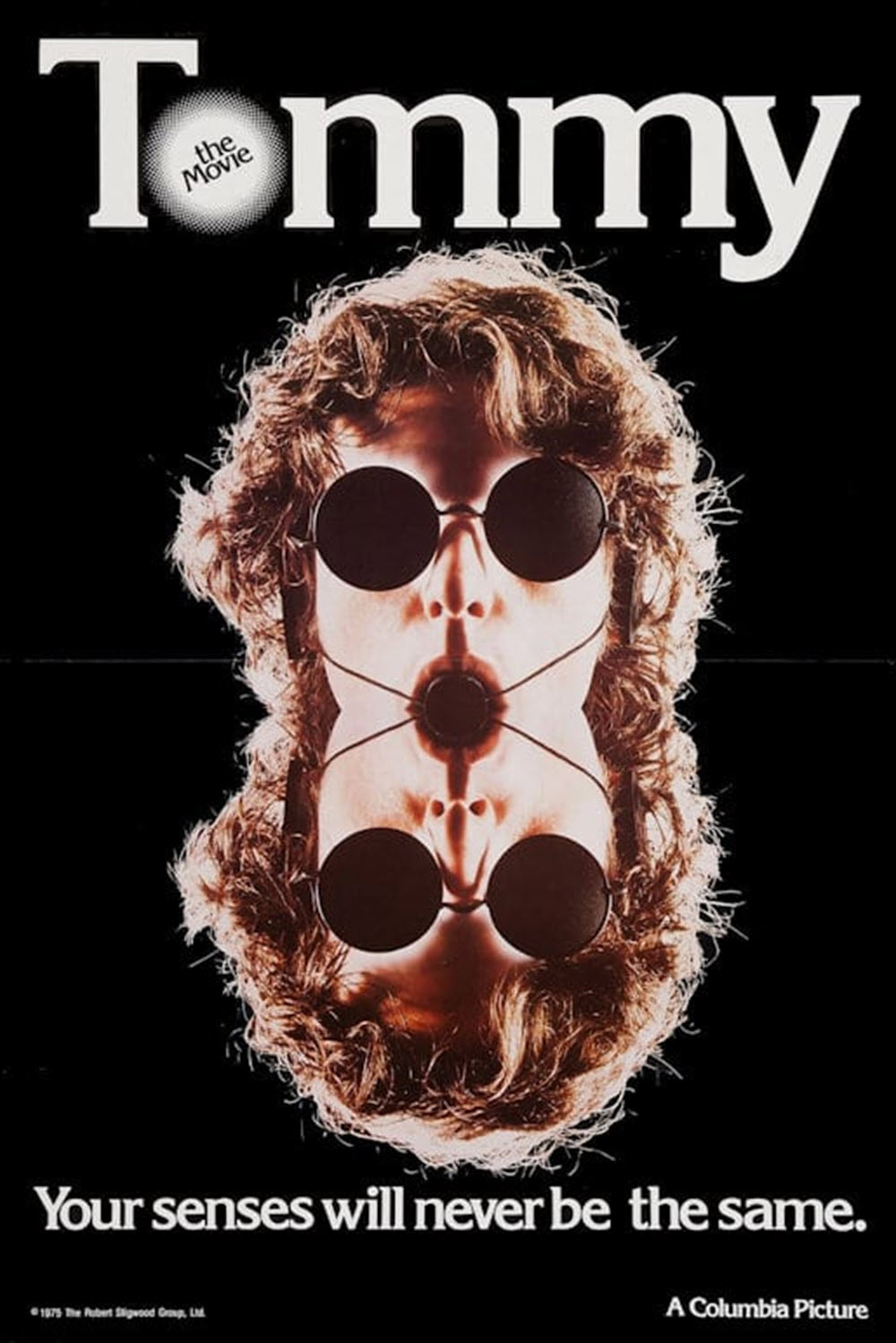 Synopsis
A synopsis was published following the release of the album. Here are some of the important points.
British Army Captain Walker goes missing and is believed dead. ("Overture")
Mrs Walker gives birth to their son Tommy. ("It´s a Boy")
Years later, Captain Walker returns home and finds Mrs Walker with her new partner, whom he kills in an altercation. Tommy is present, but his mother brainwashes him into believing he did not see or hear anything. Combined with the trauma, this makes him deaf, dumb and blind to the outside world. ("1921")
Tommy relies on touch and develops a vivid inner psyche. ("Amazing Journey/Sparks")
A quack claims his wife can cure Tommy from being deaf, dumb and blind. ("The Hawker")
Tommy´s parents grow frustrated that Tommy, in his isolated, will not find religion.("Christmas")
Increasingly neglected by his parents, Tommy is tortured by his cousin ("Cousin Kevin") and sexually abused by Uncle Ernie ("Fiddle About").
The quack´s drug-addicted wife ("The Acid Queen") gives a dose of LSD to Tommy, which causes him to have a hallucinogenic experience. ("Underture")
As he grows older, Tommy realizes that relying on touch has made him sensitive enough to detect even the smallest vibrations at the pinball machine, which makes him a remarkably good pinball player. ("Pinball Wizard")
The parents take Tommy to a doctor, who understands that Tommy´s disabilities are psychosomatic rather than physical. ("There´s a Doctor") The doctor makes Tommy to go to the mirror ("Go to the Mirror!) and his parents notice that their son stares at his own reflection.
After seeing Tommy spend extended periods in front of the mirror at home, the mother smashes it. ("Smash the Mirror") This removes Tommy´s mental blocks and he can hear, speak and see normally again. Tommy realizes he can become a powerful leader. ("Sensation")
Tommy starts a religious movement ("I´m Free"). People devotedly flock to him ("Sally Simpson") and they live together on a holiday camp ("Welcome / Tommy´s Holiday Camp")
The followers ultimately reject Tommy´s teachings and abandon the camp. ("We´re Not Gonna Take It")
Tommy retreats into himself again. ("See Me, Feel Me")
Short facts about the 1969 album Tommy
Genre: Hard rock
Length: 75:15
Recorded: 19 September 1968 – 7 March 1969
Released: 17 May 1969
Studio: IBC Studios, London
Label: Track in the UK, Decca in the US
Producer: Kit Lambert
Singles from Tommy
Pinball Wizard" / "Dogs (Part Two)"
Released: 7 March 1969

" / " We're Not Gonna Take It"
Released: July 1969

See Me, Feel Me" / " Overture from Tommy"
Released: October 1970
Creation
Pete Townshend came up with the concept for Tommy after studying the works of Indian spiritual teacher Meher Baba and attempting to transfer it into music.
Recording of the album started in September 1968 and was completed six months later.
Tour
The Who promoted the album´s release by going on tour in 1969-1970. During this, the appeared at events such as Woodstock (in 1969) and the Isle of Wight Festival (1960 and 1970), and at locales such as the Metropolitan Opera House ("The Met") in New York City.
Offshoots
The 1969 album Tommy forms the basis for several offshoots. Here are a few examples:
A 1971 Seattle Opera production
A 1972 orchestral version by Lou Reizner
The 1975 British operetta drama film Tommy, written and directed by Ken Russell
The 1992 musical "The Who´s Tommy", which opened at  La Jolla Playhouse in San Diego, California